UNMC/Nebraska Medicine | Fred & Pamela Buffett Cancer Center Opening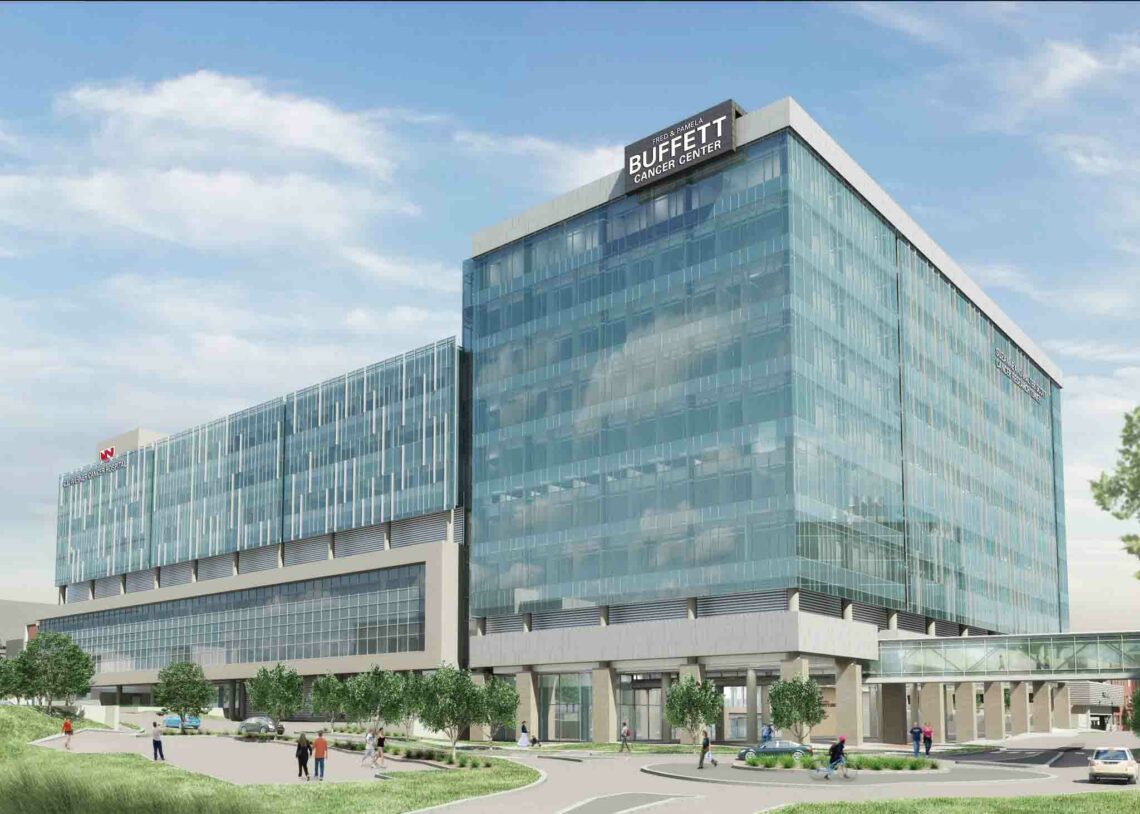 Sonburst Communication was honored to be the leading production company involved in coordinating the successful opening of the Fred & Pamela Buffett Cancer Center in Omaha. The state-of-the-art facility, as part of the UNMC and Nebraska Medicine campus, will host some of the world's most advanced scientists, physicians, surgeons, oncologists, and other caregivers to work towards the never-ending mission to cure cancer.
The Sonburst team was given the unique challenge of showcasing a host of speakers, including former Vice President Joe Biden, and videos while still maintaining the natural look and feel of the building. While the usual goal of most Sonburst project is to constantly take things to the next level and impress the audience, our team had to think outside the box. The solution was to bring in an LED video wall to play videos behind the speaker stage, then wirelessly network a series of TVs and speakers within the audience to minimize appearance.
The result was a flawlessly executed event that lasted two weeks, with thousands of people enjoying the building for the first time.
Watch Joe Biden speak at the opening:
Project Details
Client : UNMC/Nebraska Medicine
Project : Fred & Pamela Buffett Cancer Center Opening