Expert Event Planning & Management
Our Event Planning & Management team has been in your shoes.  They have been planners for corporations and managers at event venues.  These backgrounds give our team unique perspective they leverage in the planning process – from venue selection to contract negotiation to creative development.
Additionally, the team utilizes proprietary technology in the planning & execution process:
Event Planning Toolkit
Custom Registration Website
Event Smartphone App
Theme Development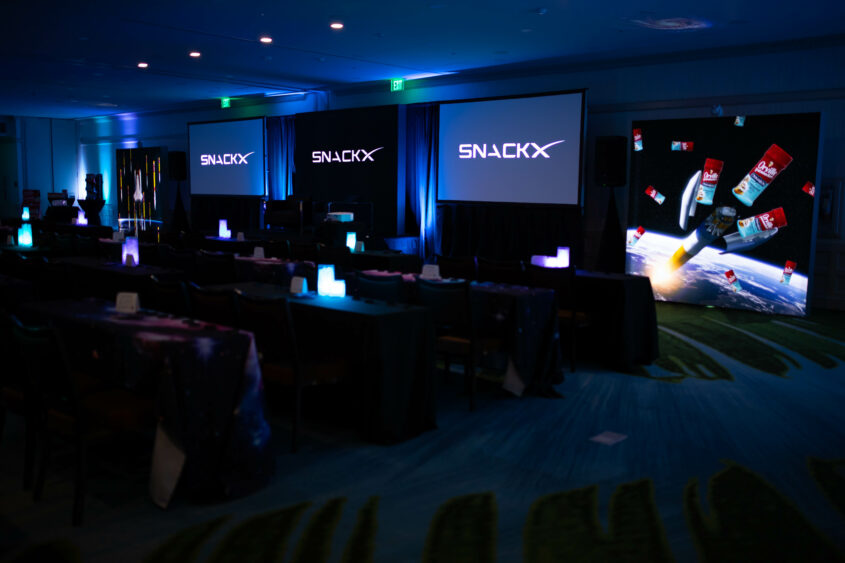 Theme development is our specialty. We excel in our ability to take an idea and incorporate creative and media elements to make the vision come alive. This theme then becomes what the entire event is centered around.  This theme will resonate in every part of your event, from the decor, to the creative materials, to the videos we produce. We rarely plan an event without incorporating a theme, as a theme is a way to make sure that your attendees remember your event for years to come!
Site Selection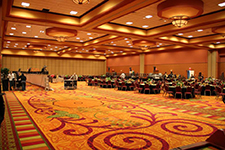 Site selection is the practice of finding a new facility location for an event. This can be any type of facility, whether it be a small hotel boardroom or a massive convention center ballroom.
Our team brings decades of experience to the table, so we know exactly what to look for when scouting site locations. We understand that every event is different, so we work hard to match you with the perfect site for your event. Our site selection services include:
Researching and evaluating meeting venues
Evaluating and negotiating room rates
Comparing amenities and services to your budget
Providing pricing and photos of each venue
Contract Negotiation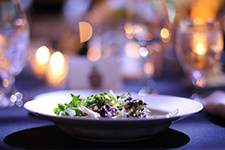 By partnering with Sonburst for your next event, you are getting decades of experience in negotiation. We have negotiated contracts for hundreds of events, getting the best prices on food and beverage, room blocks, meeting spaces, and other services.  We understand how to get the best prices, and do everything we can to negotiate with hotels, convention centers, and vendors to fit your needs. Our team of event planners will review the contracts, eliminate unnecessary expenses, and leverage our buying power to receive better rates and concessions. This allows you to save money, and put those savings into making your event look even better! Some of what we can negotiate includes:
Food and Beverage (contractual minimum, discounted pricing for staff meals, slippage)
Room Blocks (discounted room rates,cumulative room block, discounted rooms for staff, guest room block attrition, parking fees, guest room amenities)
Meeting Space Room Rental (set/strike labor, In-house AV services)
Miscellaneous (transportation, on-site equipment:  pipe and drape, easels, etc..)
Creative Materials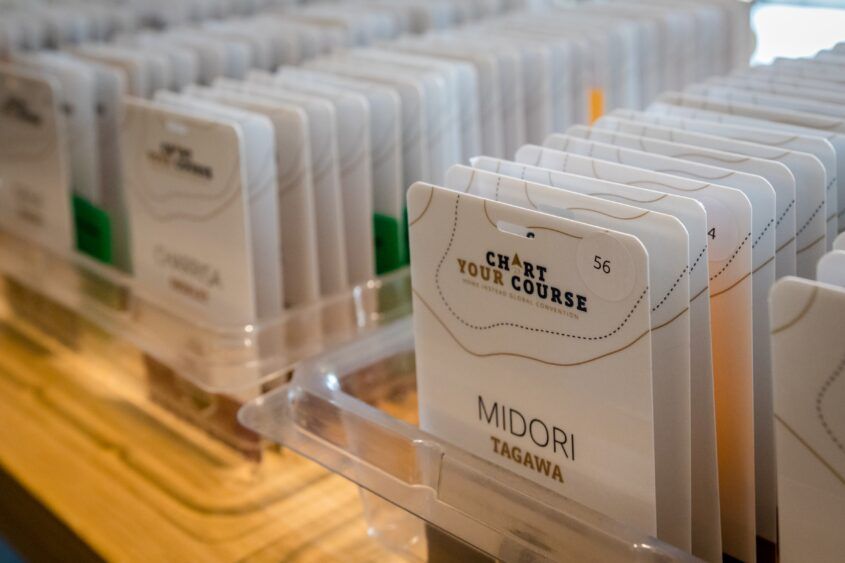 What sets Sonburst Communication apart from our competition is our ability to turn a vision into a reality. Our creative services allow us to develop everything related to your message. We don't just create meeting presentations; we create engaging content that evokes emotions and interaction that will take your event to a level that only Sonburst can bring.  We produce events that put the vision of the client at the forefront. Content creation is our specialty so we handle all aspects of developing and delivering your message, allowing you to do what you do best. First, our team works to craft a clear concise message. Next, we integrate state-of-the-art media tools such as video, lighting, audio, digital media to deliver your message. And finally, we track how well your message was received, and provide you with measurable results for the event. We will help you develop your message through:
Idea Conception/Development
Presentation Design
3D Renderings
Concept Implementation
Scripting
Event Planning
Event Production
Objective Measurement
Event Registration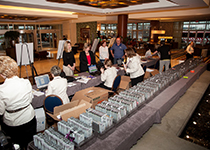 Our clients rely on our team for all of their event registration needs. We own a proprietary event tool and registration site that allows attendees to register and pay online, then view event details, schedules, and updates in real time.
Furthermore, this registration site ties directly into our own event-specific smartphone app that includes all of the event details; even a mini social network that allows users to communicate with each other, similar to a Facebook feed.
But that's not all. While this system is of high value to attendees, it also has the functionality of an event management tools, allowing our team to pull reports, monitor event attendance and budgets, and so much more.
On-Site Support
The Sonburst team is available to staff your next event. We are there for you the entire event, ensuring that you always have a helping hand whenever you need one. This includes:
Registration staffing
Tech staffing
Meeting room facilitation
Signage/material placement and handling
Set/strike labor